Update : Dec. 2003 - Feb. 2004
Here is the list of Items I have around me.
Sorry, These collections Are Not for sell! They are MINE!
Blackstar Toys 80' | New Look Blackstar Toys |Blackstar T-Shirts | Blackstar Postcards & Posters |Blackstar Comic |Blackstar Art By J.Y. Mitton | Blackstar Animation Cels
Blackstar Postcards And Posters

| | |
| --- | --- |
| | Blackstar -First Post Card came out...But It looks different but its still the same.. Balkar and Mara and Blackstar Have a differnet looks.. Blackstar is riding a Gunk not Warlock the Dragon Horse |
| | Blackstar- Second Post Card I have a Space Ship heading to the Planet Sagar "Zagar". |
| | Blackstar- First Poster I have gotten from a Friend in France that did the text.. But the Artwork is done by me in the Late 80's.. |
| | Blackstar-Second Poster From France. This Poster was made by me but the Text is made by a special friend the same time. |
Blackstar Comic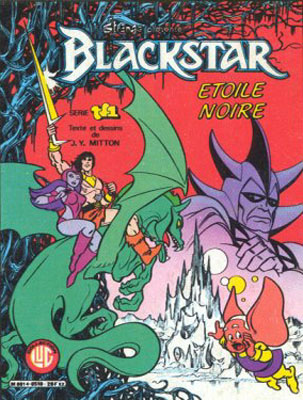 This New but Old First Blackstar Comic from France made by Strange LUG the Artist and writter is Jean Yves Mitton. There is no USA Blackstar Comic.This is a copy Scan from a friend in Canada. A Beautiful piece! But, I will have some version of the comic on line free for all Blackstar Fans. There will be a One of each Lanuages English, French, Spanish and German. Soo please be patience.
Blackstar Art By Jean Yves Mitton

| | |
| --- | --- |
| | This Art work was done in the year 2001. Artist J.Y. Mitton. |
| | Another New Artwork By J.Y. Mitton. Done in the year 2003. |
Here is the two same but different Cels of Blackstar riding Warlock..
Got them from Van Eaton Galleries..
I got this cel from Lewis Galleries. It use to be on Ebay..
But they call this cel Blackstarr with two "R's".
I finely call them and they let me buy it from them...
WOW COOLIES!! Its mine now.. :)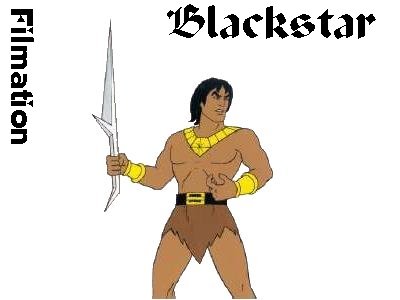 I won this very nice cel set on Ebay from Amazing Adventures..
Nice clip from the epsiode "Mermaids of the Serpent Sea".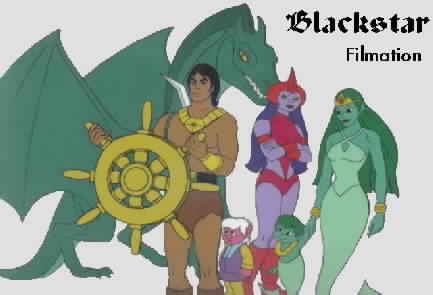 More Blackstar Cels is coming, And Still looking out for them.
Blackstar Main site | All About Me | Email Me | Blackstar Parody Page
---
Webmaster:Margaret D. Stephens
Character On here are from Filmation Blackstar.
All Other artworks is copyright by Night Stone Unlimited 1970-2000 beyond.
---